New DoorBird door station with ekey fingerprint scanner
The ideal combination for your entrance area
Are you looking for a keyless access system for your home and want to integrate it simply and discreetly into a DoorBird door station? Then the IP video door station D2101FV with ekey fingerprint scanner is the right solution for you.
With ekey you can open the door conveniently with your finger. You do not need any tools – such as keys, smartphones, codes or cards – to get into the house. With the ekey fingerprint scanner, people are clearly identified and therefore you can be sure that only authorized persons are opening or locking the door. The ideal system for combination with a door station!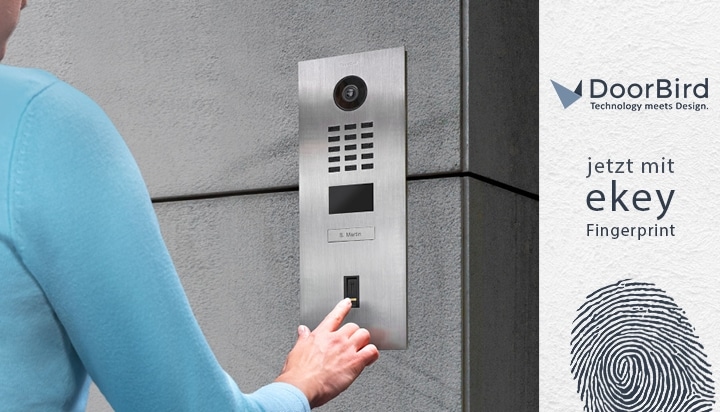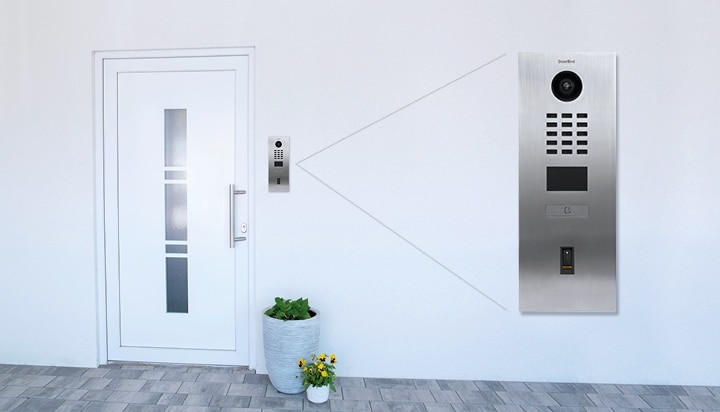 The DoorBird D2101FV EKEY door station contains high-quality components, such as an IP video camera with wide-angle lens and night vision function, a loudspeaker with echo and noise suppression and a configurable motion sensor.
With the ekey fingerprint scanner, you can add a personalized access solution that guarantees a maximum of comfort and security to your entrance area. In addition, the fingerprint scanner can be linked to numerous building control systems, allowing individual smart home events to be triggered.
At the door to the smart home
Both ekey and DoorBird can be connected to smart home systems. Benefit from the intelligent possibilities at the entrance to your house! ekey fingerprint scanners can be easily linked via an interface converter with KNX, Loxone, Control4, Crestron and many more – and right away, you can activate events with your finger. Thanks to the unique recognition via the ekey fingerprint scanner, your smart home knows who is coming home and even user-specific events are possible.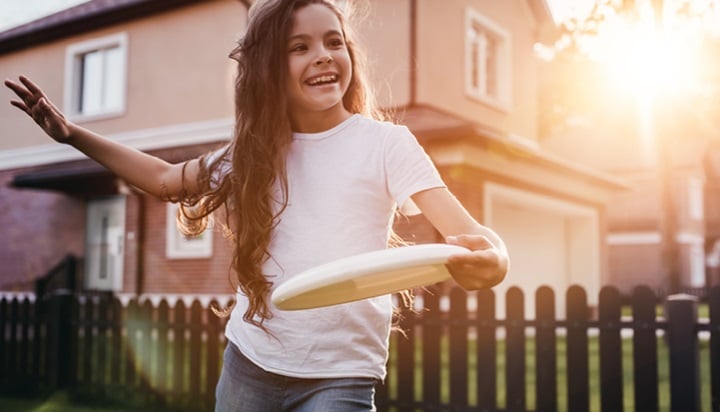 Event "Childproof"
Do not worry if your child is home alone! His finger is clearly recognized on entry and already the electric stove cannot be switched on, the pool cannot be uncovered and no internet connection can be established.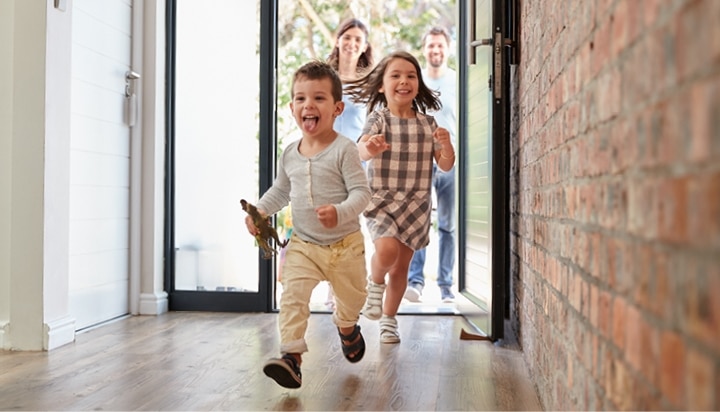 Event "Welcome home"
The ekey fingerprint scanner lets you come home relaxed! Imagine you enter the house and at the same moment the alarm system is deactivated, the blinds are raised and the light in the front hall goes on.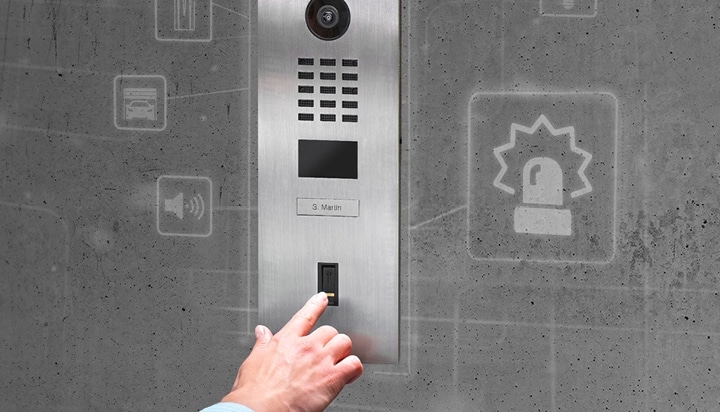 Event "Emergency"
By storing an "alarm finger" you are prepared for all situations! This way, it is possible to open the door in an emergency and at the same time trigger a silent alarm.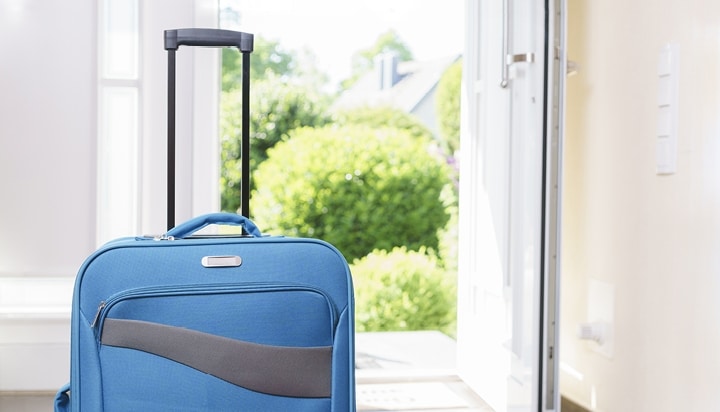 Event "Travel"
With the ekey fingerprint scanner you can save energy without much effort! For example, when you go on holiday, one finger is enough to deactivate all electrical devices that are also allowed to take a break.
Your ekey access system for the DoorBird door station
The DoorBird IP video door station can be easily equipped with an ekey fingerprint scanner. To do this, remove the build-in module from the front panel of the D2101FV EKEY model and insert a steel grey or black ekey home FS OM I. The appropriate control unit and power supply make your fingerprint access solution ready for use and optional interface converters for your smart home and accessories are available.
Order your DoorBird intercom system with ekey fingerprint scanner now
The new IP video door station for extension with ekey fingerprint is available directly from the manufacturer. Visit the DoorBird-Onlineshop and find in the category "Door Stations" the model D2101FV EKEY. You can obtain the suitable components of your ekey fingerprint system for the DoorBird intercom system from the ekey online shop. Expand your front door now with a secure and practical personal access solution!