Somfy smart home building control with ekey fingerprint scanner
Smart home with fingerprint scanner for a new living experience
The intelligent use of a building starts with the access. Control doors and gates with an ekey fingerprint scanner and enjoy the unique comfort of keyless living! The clear recognition of persons authorized to enter by fingerprint provides additional security within your own home.
Combine the fingerprint scanner with the numerous advantages of your TaHoma smart home system. ekey and Somfy make it easy for you to activate home automation components and even events with your finger. Would you like to know exactly how the connection of the systems works? Request a free whitepaper now and receive information on the topic of smart homes in connection with ekey in the future.
Application examples for your smart home
Enjoy a new comfort of living with an ekey fingerprint scanner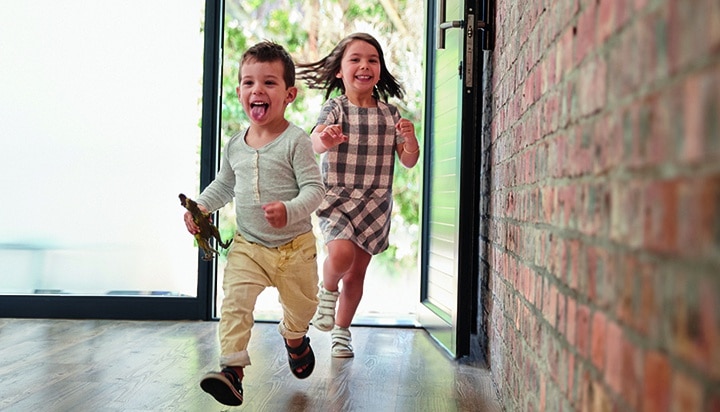 Event "Coming home"
Finally start the evening in a relaxed manner! You come home and with just one finger the door opens, the shutters are raised, the light is turned on and the alarm system is deactivated.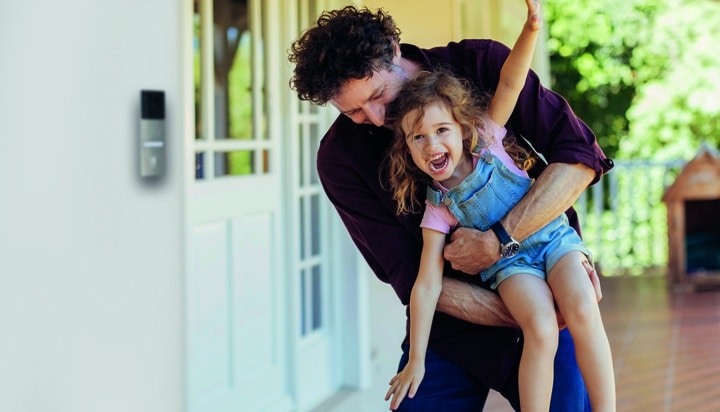 Event "Family-friendly house"
Even children from about 6 years of age can use the ekey fingerprint scanner without restrictions, as it recognizes the fingers despite growth. Depending on the circumstances, individual events can be defined for the little ones.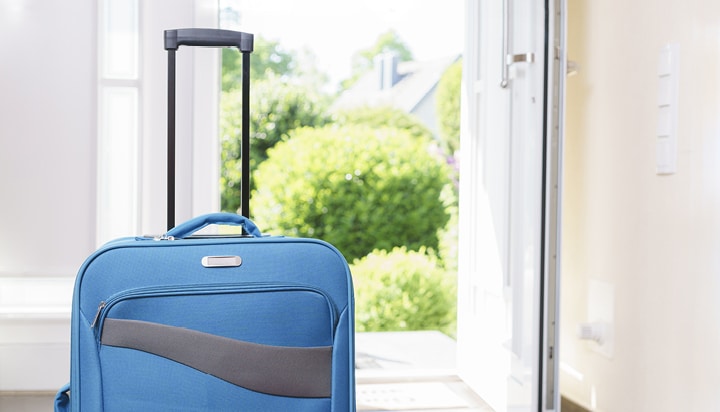 Event "Vacation program"
You're standing by the door with your bags packed? Leave your key at home – your finger is always with you! With the ekey fingerprint scanner, for example, you could lower all blinds, switch off the light and activate the alarm system.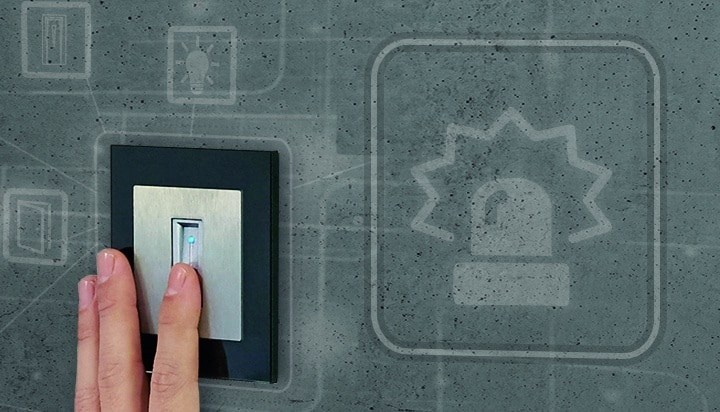 Event "Alarm Finger"
Prepare for all eventualities! Save an "alarm finger" for security. With this you could open the door in an emergency situation and at the same time trigger a silent alarm unnoticed.
Find your ideal combination!
ekey and Somfy are smart home partners. You can connect the components of your Somfy TaHoma either with ekey home or with ekey multi. Choose between a single access solution with 1 fingerprint scanner and a multi-point access solution with up to 4 fingerprint scanners in one system.