Code pad ekey keypad integra
The ekey keypad integra code keyboard complements the ekey fingerprint program. The backlit and easy-to-use capacitive glass touchpad is available in anthracite, stainless steel gray or white.
On the one hand, it integrates elegantly into the door leaf or frame, but also into the stainless steel flush-mounted box next to the door. With the ekey mounting frame integra, the keypad can also be easily surface-mounted. ekey has placed particular value on design and the fine workmanship of high-quality materials. On request, the mounting frame is also available with a bell module following the same design.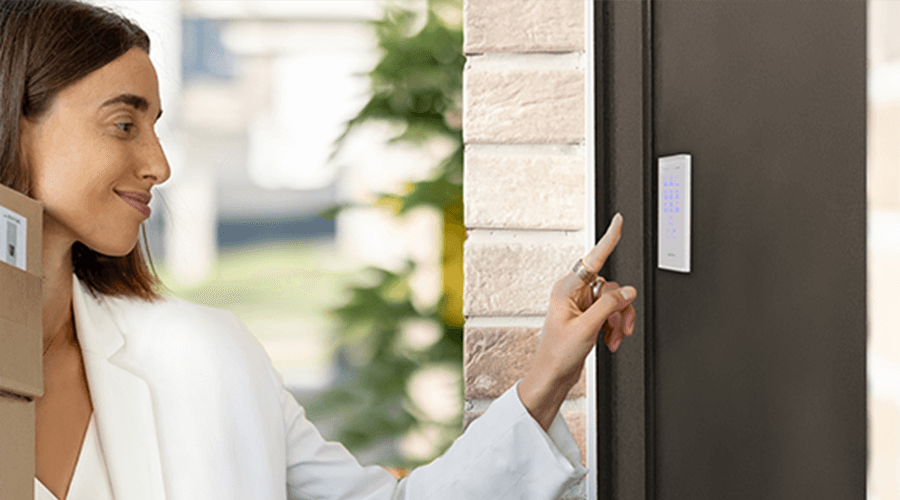 The ekey keypad integra in detail
Up to 99 different four- to eight-digit number sequences can be programmed on the code keypad. This means that every user in the building can receive their own access code and the code of a person who is no longer authorized can be deleted in a matter of seconds. The ekey keypad integra itself is equipped with intelligent software that communicates encrypted with the control unit.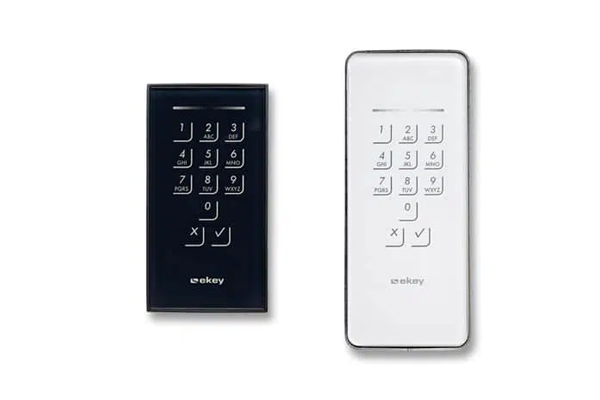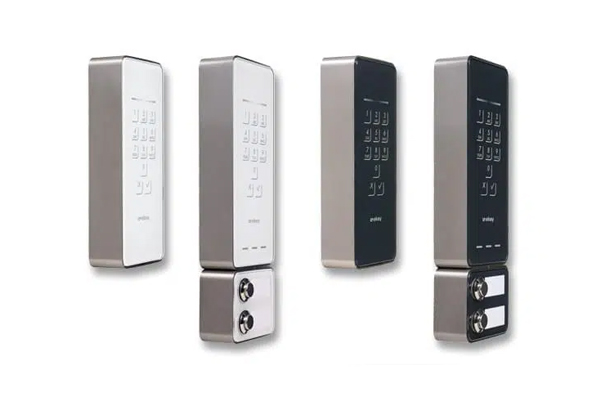 Keypad: 51.7 x 97.1 x 5.6 mm
Milling and mounting like the proven ekey integra finger scanner
Backlit, capacitive keypad made of glass in 3 color variants
Temperature range: -25° C to +70° C
Outdoor use, IP54
Perfect integration into the design of doors
Status info by 2 LEDs
Plug-in cables for easy plug and play
Matching control panel micro; only one milling and one cable are necessary