ekey xLine fingerprint set for flush mounting
The ekey xLine fingerprint set is a biometric access solution that provides keyless access to buildings via intuitive touch operation. House and side entrance doors or garages also receive smart functions, so that the intelligent use of a building begins in the entrance area. The set includes the xLine fingerprint, a matching xLine frame and the ekey controller REG. The system is administered via the ekey bionyx app.
Advantages of the system:
The finger as a key
Maximum security
Home entrance with a smart experience
Flexibly expandable with new features and devices
and much more.
ekey xLine fingerprint scanner for surface and flush-mounting installation
ekey presents a fingerprint scanner system that makes access areas smart: the ekey xLine. Whether house entrance or garage, the building access has new functions and adapts to your individual needs. Experience a new feeling of comfort! Not only do you open your front door safely and conveniently with your finger, but you also benefit from smart features that make everyday life easier. An access control system for your wishes for today, tomorrow and beyond.
Discover the advantages of the ekey xLine and experience new possibilities!
Why Fingerprint?
Consistent expertise from the idea to the finished product is what sets ekey apart. The end result is fingerprints that add convenience to everyday life. Because while keys can be forgotten, misplaced, lost or stolen, your finger is always with you!
ekey fingerprints of the newest generation
The latest generation of ekey fingerprints uses state-of-the-art technology in the form of an area sensor. This means that they correspond to the current technological status, which is already familiar from everyday life, such as from smartphones. At the same time, access with ekey fingerprints is more secure than the four-digit code of an ATM card and comparable to the security of a netbanking app. All in all, this results in more convenience, flexibility and security in everyday life: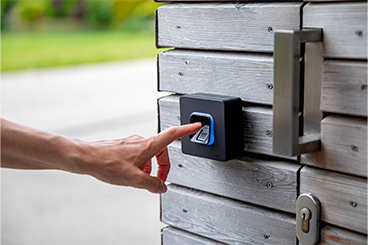 The finger as a key
Make sure you can unlock at any time. Keys, cards or codes can be lost, misplaced or forgotten - the finger is always there!
Highest security
With the ekey fingerprint, only authorized persons can open the door. With an FAR (false acceptance rate) of 1 in 10 million, an ekey fingerprint is significantly more secure than the industry norm.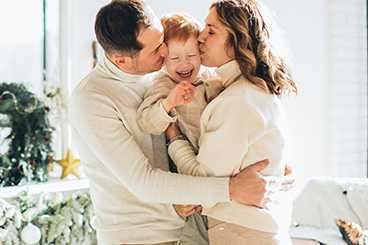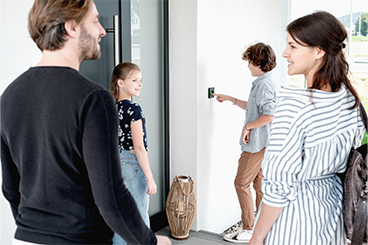 Home entrance with smart experience
ekey presents a variety of new functions that connect building access with the smart home world. Benefit from smart features that make everyday life easier.
Flexibly expandable system
With the ekey fingerprint, you do not have to decide in advance what scope your access system should have. It can be subsequently expanded to include functions, users and devices.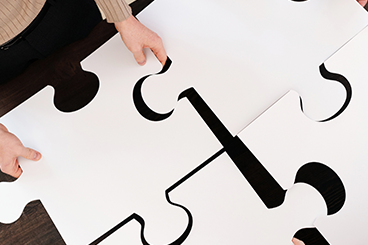 Technical details

| | |
| --- | --- |
| Datasheet link | Select a specific product |