About ekey
Europe's No. 1 in fingerprint access solutions
Welcome to the smart world of ekey!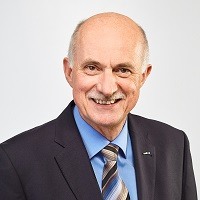 "I am very pleased to welcome you to ekey.
If you have any questions, the ekey team will be happy to help you!"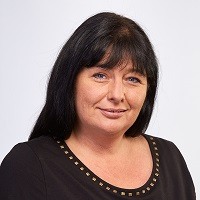 "If you have any questions about ekey, our products or the order processing,
our internal sales team is at your service!"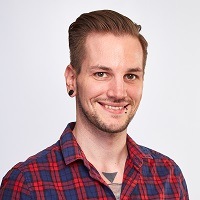 "As head of technical support, it's important to me that provide the best possible assistance
to our customers, always available with helpful advice or support."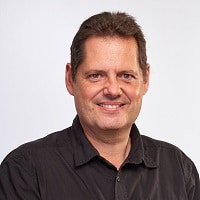 "The research group at ekey stands for successive optimization of our products through innovations and
new research approaches in the field of biometrics, as well as continuous further development through cooperation with universities and research institutions".
ekey started in 2002 and is today Europe's number 1 for fingerprint access solutions. With ekey, people become authorized – and not objects. Keys, cards, codes etc. can be lost, forgotten or stolen. The finger is always at hand!
ekey currently employs over 100 people at its 5 locations in Austria, Germany, Liechtenstein/Switzerland, Italy and Slovenia and exports its products to more than 70 countries. The export share is about 80%. Other important sales markets are France, Poland, USA, India and China.
Pioneer for biometrics in everyday life
Making the advantages of person-specific recognition accessible to as many people as possible is deeply rooted in our corporate DNA. Early on, ekey recognized the potential of biometric authentication as a simple, convenient and secure alternative to keys, codes and other access authorization tools. What began as a research project more than 20 years ago is now one of the leading manufacturers of biometric access control.
More than one million satisfied users are the best reference for our products! Private consumers as well as leading companies and organisations, such as fire brigades or rescue services, have been relying on access solutions from ekey for years.
Specialist for fingerprint scanners
The core competence of ekey lies in fingerprint access systems for homes and companies. The special feature of our technology is the patented algorithm for finger recognition, which meets the highest standards of comfort, security and data protection. Fingerprint scanners are no longer only used in highly sensitive areas, but have become an integral part of smart living and working for many people.
Milestones and innovations
ekey is an innovation driver with almost 20 years of experience in biometric access control. Our special strength lies in the profound and comprehensive expertise, from the idea to the finished product.
For many years now, ekey has been positioning itself as a pioneer in the field of access control – with its core product of fingerprint scanner as the most convenient and secure way to unlock and complementary technologies such as code pads or RFID-based media. We are constantly working on further developments in the field of access control – with the focus on ekey fingerprint scanners as the gateway to the smart home.
Before an ekey product is allowed on the market, it must undergo a rigorous endurance test. This consists of intensive simulations of blazing heat, freezing cold and high humidity, to which each fingerprint scanner and all its components are exposed countless times before they reach the hands of the customer.
Our quality recipe consists of the highest standards of functionality, reliability and safety, which are refined through intensive testing.
Quality-tested products from ekey – you can rely on them!
Certified quality "Made in Austria":
Extensive production, manufacturing and functional checks (zero tolerance)
Testing for environmental and temperature resistance
Vibration and shock tested
Tested for ingress of water and mechanical parts
Quality management system according to EN ISO 9001:2015
CE-compliant