Crestron with ekey fingerprint scanner
A smart home with a fingerprint scanner for a new level of comfort
The new level of comfort thanks to ekey & Crestron
Intelligent use of a building begins with access. Control your doors and gates with an ekey fingerprint scanner and enjoy the unique convenience of keyless living. The unique matching of those authorized to enter using their finger provides additional security within your own home and opens up new opportunities you never thought possible.
Combine the fingerprint scanner with the many benefits of your Crestron system. Together we make it easy for you to control home automation components and even events with your finger.
Free information material
Would you like to know more about how these systems are integrated? Request the whitepaper now and receive all information on integration by email.

ekey & Crestron
ekey biometric systems GmbH is an official Crestron integration partner. Integration allows ekey fingerprint scanners to be integrated seamlessly into Crestron 3-Series® and Crestron 4-Series® control systems.
Sample applications for your Crestron system
Enjoy a new level of comfort with an ekey fingerprint scanner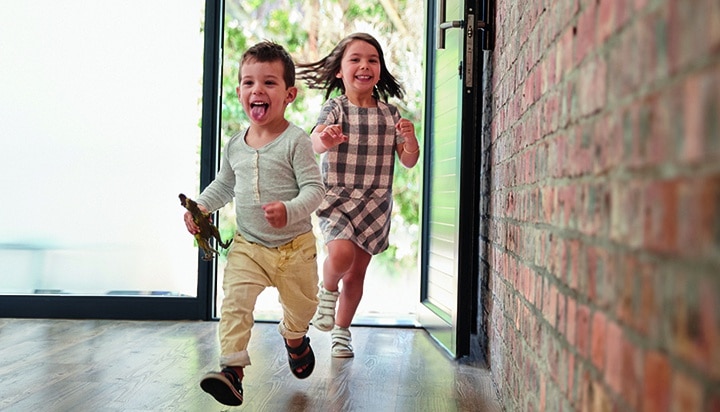 Event "Coming home"
Finally you can relax when you get off work! You come home and with just a swipe of your finger the door opens, the blinds go up, the light turns on, and the alarm system is deactivated.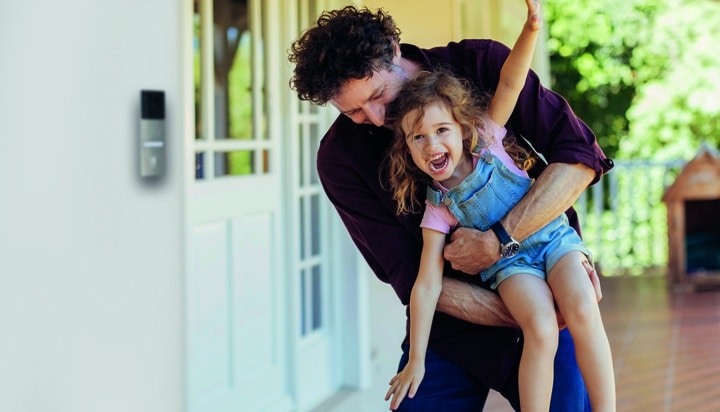 Event "Family-friendly house"
Children of approximately 6 years of age and older can already use the ekey fingerprint scanner without any complications, as it recognizes fingers even as they grow. Depending on the local conditions, customized events can be defined for your little ones.
Full control – intuitive & clear
Administer your ekey access control system easily via your Crestron touch panel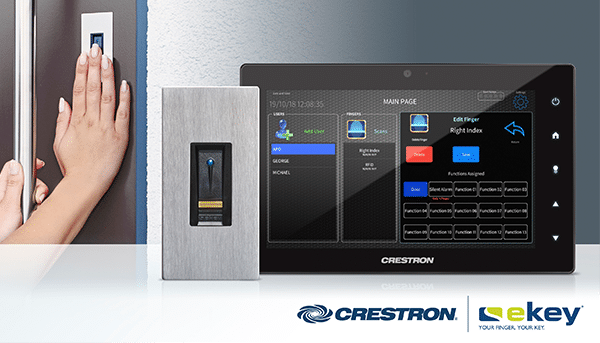 Integrated user interface
Benefit from the fully integrated user interface and easily administer ekey fingerprint scanners via your Crestron touch panel.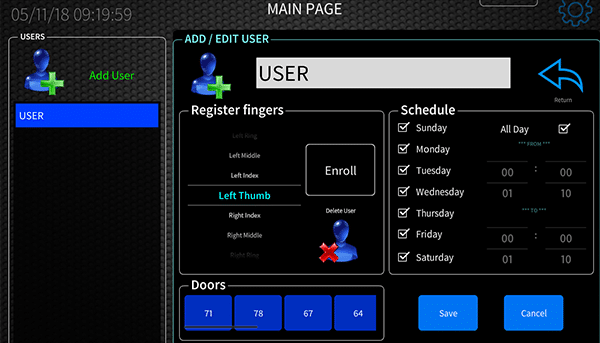 Individual access rights & time slots
Family members and guests, employees and cleaning staff – you have full control! You can quickly and easily assign the desired authorizations to each user via the user administration.
Possibilities for integration
ekey products are easy to install and administer. If you use a Crestron 3-Series® or Crestron 4-Series® control unit, you can integrate your fingerprint scanner directly into your Crestron system without any extra complications. If you use a different Crestron control unit, ekey offers the option of integration via an Ethernet interface.
The required software is available free of charge in the Crestron Application Market.