Discover the ekey bionyx app!
The fingerprint scanner system from ekey is conveniently administered with the ekey bionyx app via a smartphone or tablet. This is where the authorizations and different roles for family, friends, and service providers are assigned. The access log shows the activity of the fingerprint scanner over the past seven days.
The ekey bionyx app is also the trigger for smart functions: The door can be opened remotely — a practical everyday helper! With push notifications on the smartphone, users can choose to receive a notification that their loved ones have arrived safely at home. The connection to Alexa, the Amazon virtual assistant, provides additional convenience at the front door.
But ekey offers much more: It is not necessary to decide in advance what scope the access control system should have. Functions and devices can be added at a later date. With the ekey bionyx app, all connected devices, access areas, functions, and users are always in view and can be administered centrally.
Download ekey bionyx app
Apple and the Apple logo are trademarks of Apple Inc., registered in the U.S. and other countries. Google Play and the Google Play logo are trademarks of Google LLC.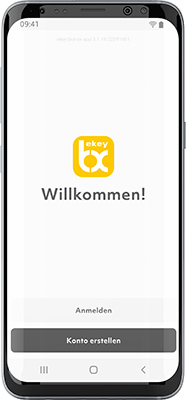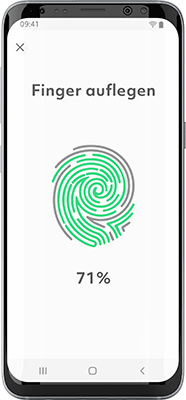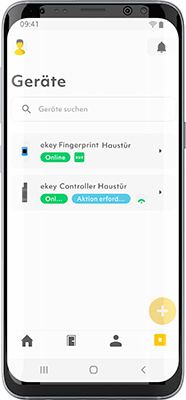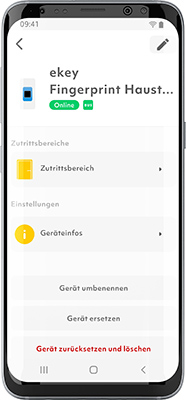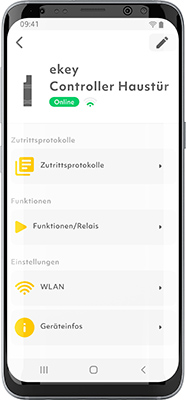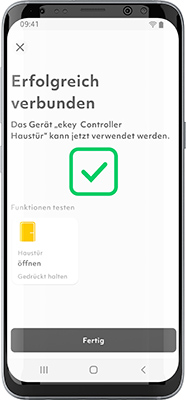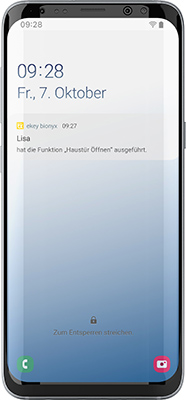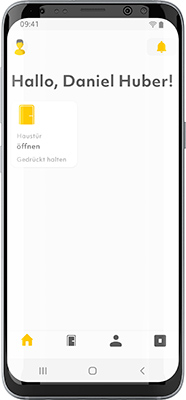 Features of the ekey bionyx app