Company building Fa. Gronover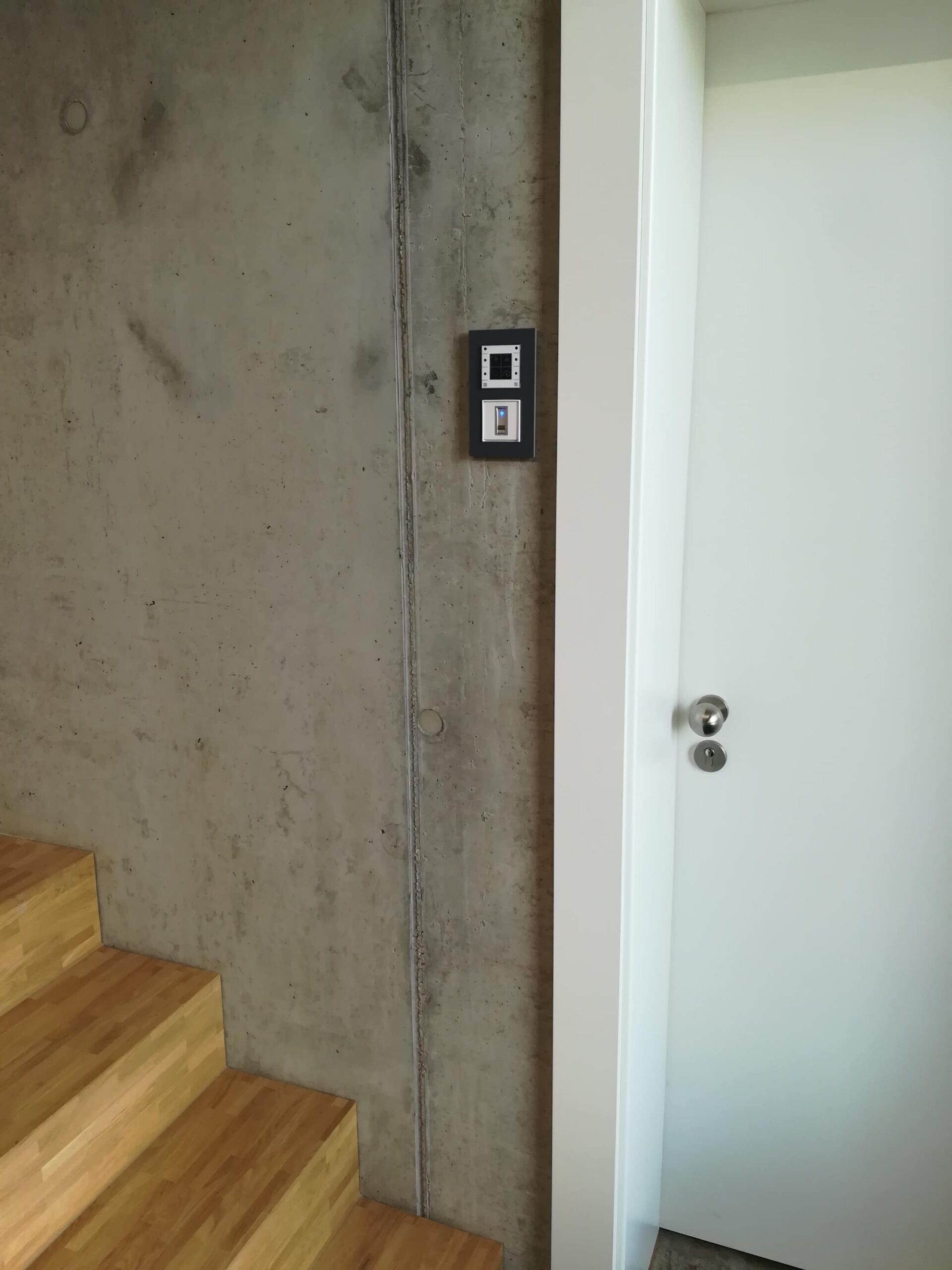 ekey multi – multi-point access solution
In this new architectural building keys have become obsolete.
By means of a building control system of the company. Beckhoff , ekey FSX modules + RFID, the access or armed/disarmed of an alarm system from Telenot is realized in the building. The finger scanner at the main entrance was integrated into a module from Elcom in a stainless steel mailbox.
Most of the 21 finger scanners have been installed in the flush-mounted variant in the Gira-Esprit module. Thanks to the finger scanners with RFID function, up to 800 fingers and 800 card or RFID chips can now be taught in.
Data:
Country:
Germany
Product group:
ekey multi – multi-point access solution
Commercial/Private Customers:
Trade
Products used:
FSX AP FSX UP
Networked:
Yes
Planning/Execution:
Gronover Elektrotechnik GmbH/Güglingen,
www.gronover.de

Year of manufacture:
2018
Users:
30
finger scanner:
21