Make the door a smart
experience.
ekey dLine fingerprint scanner for door leaf and door handle
Enter a new age!
ekey presents a fingerprint scanner system that makes doors smart:
the ekey dLine. Your door gets new functions. And you link building access
with the smart home world. With the ekey dLine you offer your customers
a new sense of home! The comfort and safety of a fingerprint scanner system
combined with smart experiences. And you are prepared for future customer
requirements. The ekey dLine can be expanded to include devices, users and
functions – whenever the customer wants. Let's enter a new age together!
The world of Alexa and others is waiting to be conquered.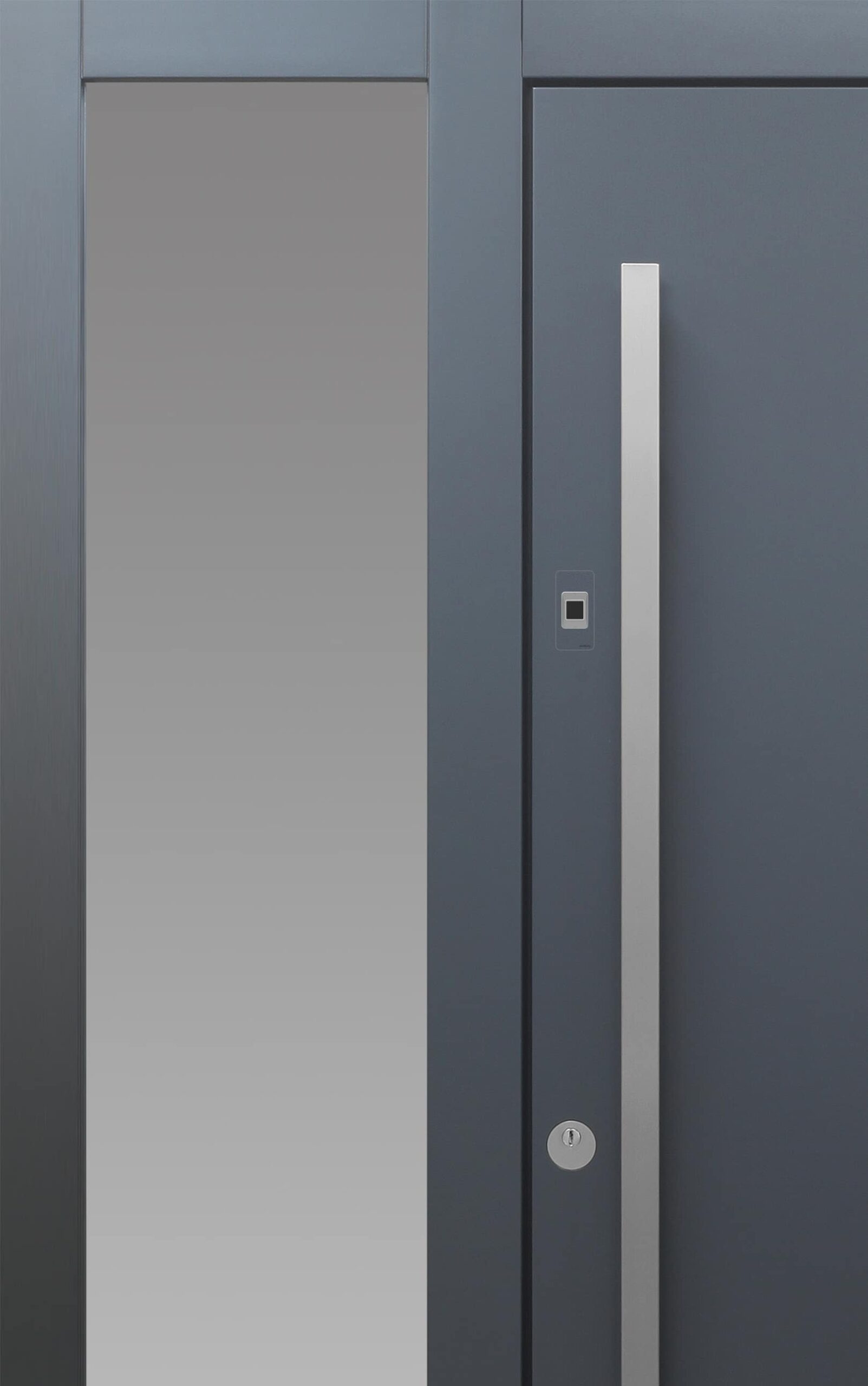 ekey dLine – your advantages
The fingerprint scanner system from ekey is conveniently administered with the ekey bionyx app via a smartphone or tablet. This is where the authorizations and different roles for family, friends, and service providers are assigned. The access log shows the activity of the fingerprint scanner over the past 30 days.
The ekey bionyx app is also the trigger for smart functions: The door can be opened remotely — a practical everyday helper! With push notifications on the smartphone, users can choose to receive a notification that their loved ones have arrived safely at home. The connection to Alexa, the Amazon virtual assistant, provides additional convenience at the front door.
But ekey offers much more: It is not necessary to decide in advance what scope the access control system should have. Functions and devices can be added at a later date. With the ekey bionyx app, all connected devices, access areas, functions, and users are always in view and can be administered centrally.
The ekey dLine is more than a fingerprint scanner! It is an easily expandable system with
the highest security standard.
The future is smart: equip the door for a new age!
¹ subject to a charge
² now free of charge
ekey dLine – advantages for end customers
Unrivaled convenience
Impossible to lock yourself out, as your finger is always on hand!
Maximum security
– No lost or stolen keys!
– Maximum protection against forgery!
– Not possible for access right to be passed on (using a card or key, for example)!
– 1,000 times more secure than a 4-digit code
User-friendly
Easy installation and administration!
Intelligent software
The ekey software is learning all the time – it can detect the growth of children's fingers as well as
minor injuries and changes to users' habits.
New:smart home connectivity
Many customers want systems and devices to be connected in order to design the smart home
according to their needs.
New: smart functions
Features that make everyday life easier for customers and offer additional value for the door.
New: Flexibly expandable system
The ekey dLine can be expanded to include devices, users and functions at any time.
The customer no longer has to determine the scope of their access control system in advance.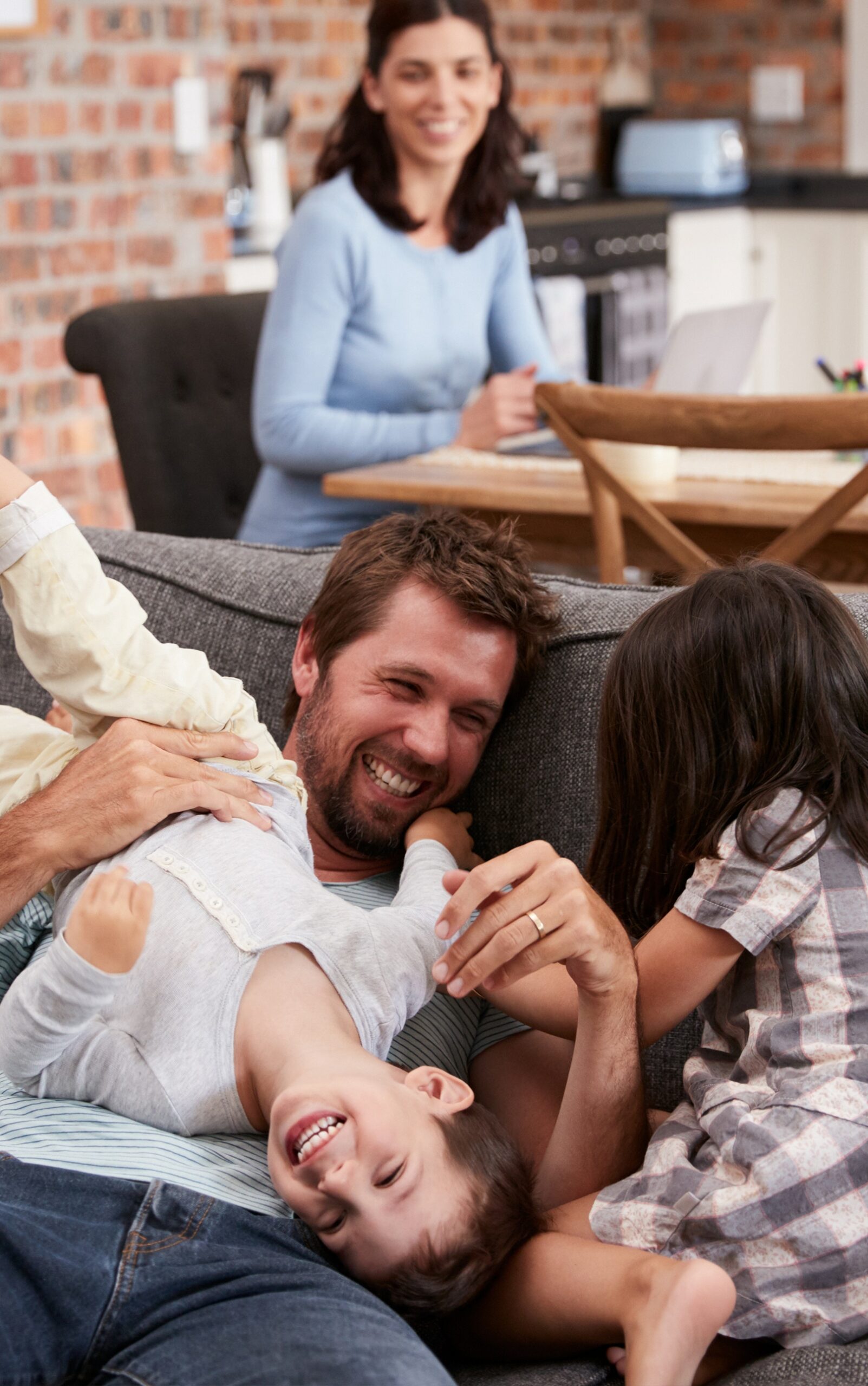 1 ekey dLine fingerprint scanner + design element
2 ekey dLine fingerprint scanner control unit cable
3 ekey dLine control unit + mounting plate
4 ekey dLine control unit motorized lock cable
Optional component: only required if there is no cable supplied with the motorized lock.
5 ekey dLine cable transfer
Optional accessories:
6 ekey dLine control unit cable transfer cable
Optional component: only required if no ekey dLine cable transfer is used.
7 ekey power supply