ekey patented technology
Uncompromising safety is our goal.
Latest technology
ekey has developed its own very powerful algorithm for finger recognition. This is the ekey core technology, which is used in ekey standard solutions, embedded modules and numerous other applications. Extensive basic research in the field of image acquisition and processing is the guarantee for a sustainably secured technological lead. The algorithm developed by ekey can be used with a number of different sensors.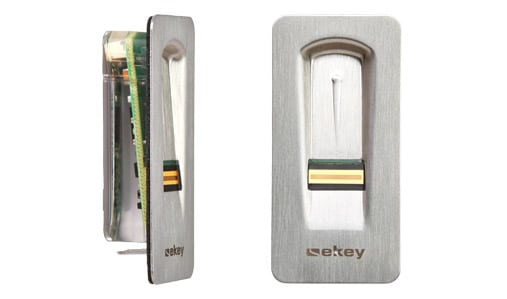 Minutiae-based algorithm
ekey uses minutiae recognition, in which characteristic features such as singular points, line endings, forks, etc. are converted into a unique binary numerical code. In order to ensure outstanding recognition, ekey has developed a number of additional procedures which are applied in the ekey algorithm.
Two components
One goal. Security around the clock.
The ekey algorithm is divided into two main components: the Feature Extractor and the Matcher.